10%Enrofloxacin Soluble Powder
Enrofloxacin Soluble Powder
一、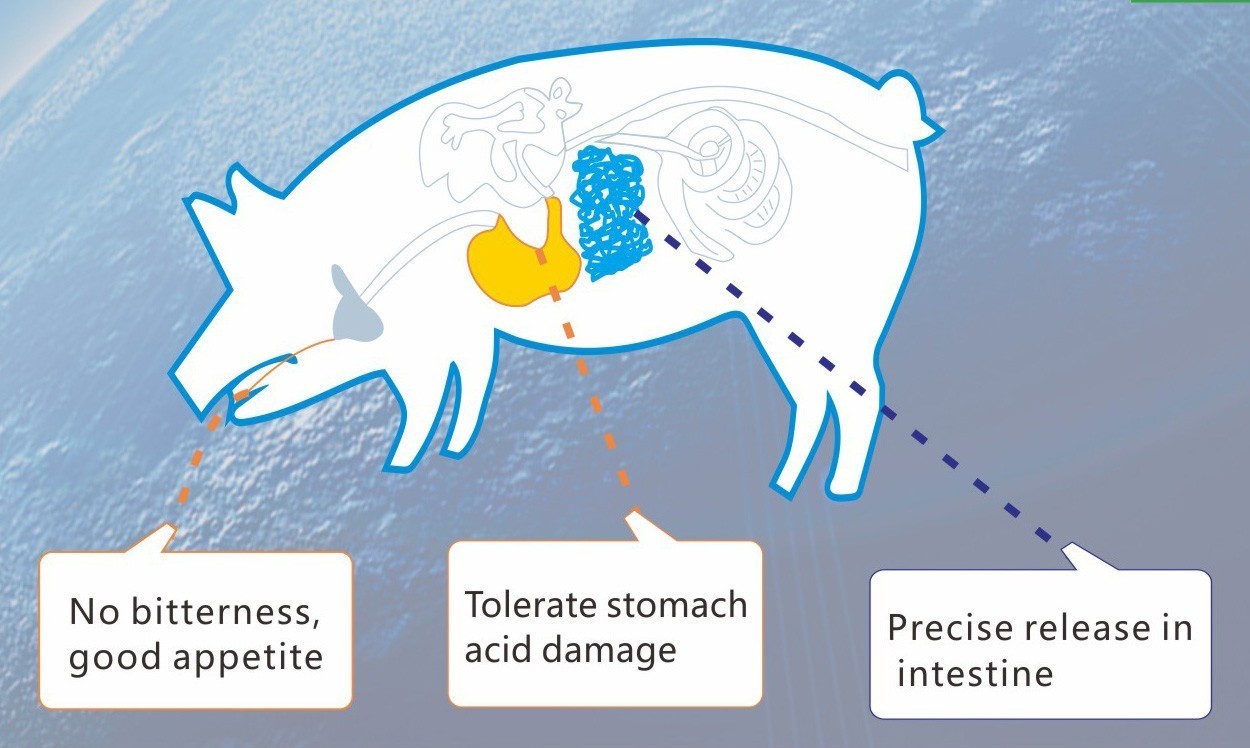 Enrofloxacin is the first Fluoroquinolones drug special for animal health,featuring broad Antibacterial spectrum、strong antibacterial activity ect,especially in the field of prevention and treatment of Bacterial disease and Mycoplasma infection,has a good effect.
Because of strong Irritating bitterness,and inconvenience and high cost of injection,the application of porcine disease cure is thus restricted.
Longxiang Enroflorxacin soluble powder adapt advanced enteric-coated process and technology,significantly improve convenience and effectiveness in clinic.
二、Advantage:
1.Good appetite for animals.
Advanced enteric-coated process can cover the bitterness ,can not dissolve in water .has no effect to animals appetite.
2.Anti-acid in stomach,,reduce side effect in stomach;
3.precise release drug effect in intestine,improve bioavailability.
4.Strong stablity with good fluidity.
三、Functions:
Mycoplasma pneumonia,infectious pleuropneumonia,Haemophilus parasuis,edema disease ect.
Corresponding parameter set not found, please add it in property template of background
暂未实现,敬请期待
6.5%Neomycin Sulfate Soluble Powder
20%Tilmicosin Granular Premix