30%Florfenicol Soluble Powder
30% Florfenicol Soluble Powder
一、Features:
a.No chloramphenicol which cause severe aplastic anemia,ensuring the safety of animal-origin food.
b.Advanced inclusion process, which can obviously increase the solubility of drug in solution and gastrointestinal tract, improve drugs bioavailability.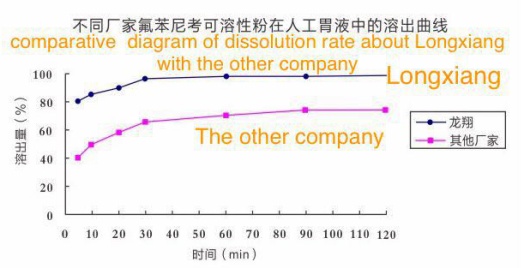 c.Choose High quality APIs producing in-house, Optical purity is 5% higher than common products.
d.Convenient for use, good dispersibility and stability.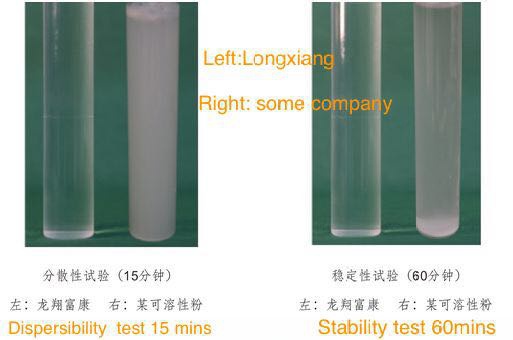 二、Indications:Treatment of bacterial disease cause by sensitive bacteria in swine, chicken and fish.
Poultry:Chronic respiratory disease,Escherichia coli,pullorum and cholera;
swine:Contagious pleuropneumonia,Haemophilus suis,mycoplasmal pneumonia of swine,edema,yellow and white diarrhea ect.
三、Dosage
Poultry:100kg water put 100g drug and continue 3-5 days then cut half.
Swine::100kg feed put 100g drug and twice a day, continue 3-5 day.
Withdraw time:Swine, 20 days,chicken, 5 days,fish degree-day.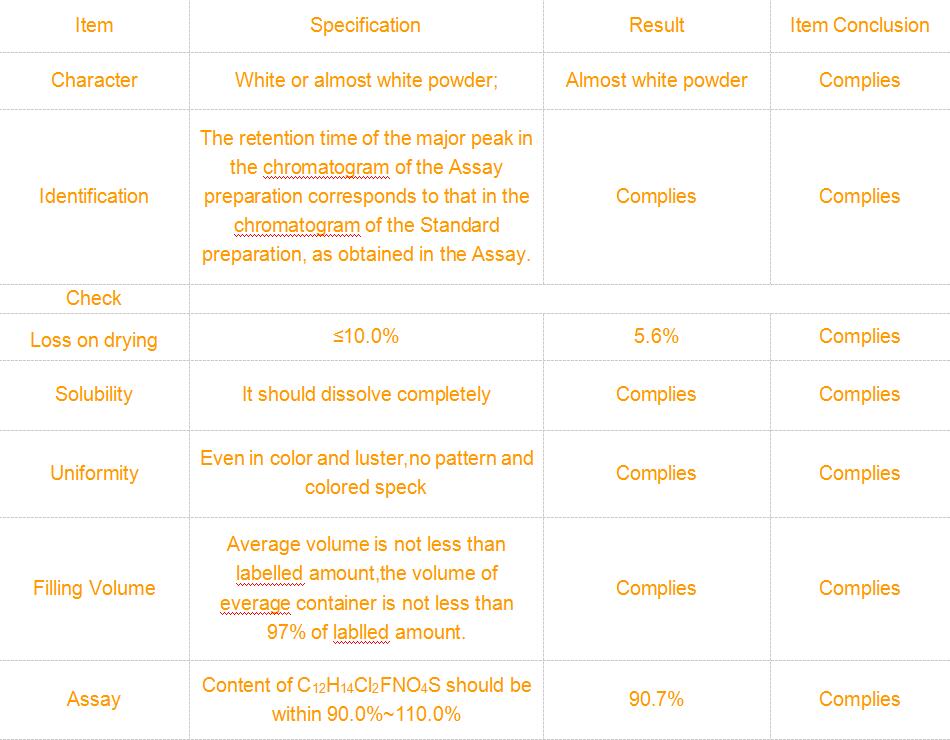 四、Packaging & Shipping
Packaging: 25kg/drum or as per customer's requirement.
Shipping:3-7 days after receipt of payment.
Corresponding parameter set not found, please add it in property template of background
暂未实现,敬请期待
25%Tylvalosin Tartrate Soluble Powder
37.5%Tilmicosin Soluble Powder